Outsourcing your marketing is an essential part of growing your business in the coming years. In 2022, over 90% of businesses will be outsourcing their marketing. This is due to the increasing cost of in-house marketing and the advantages that outsourcing provides. Not only do you have more control over your budget, but you can also tap into a wider range of expertise and resources to help you reach your target audiences.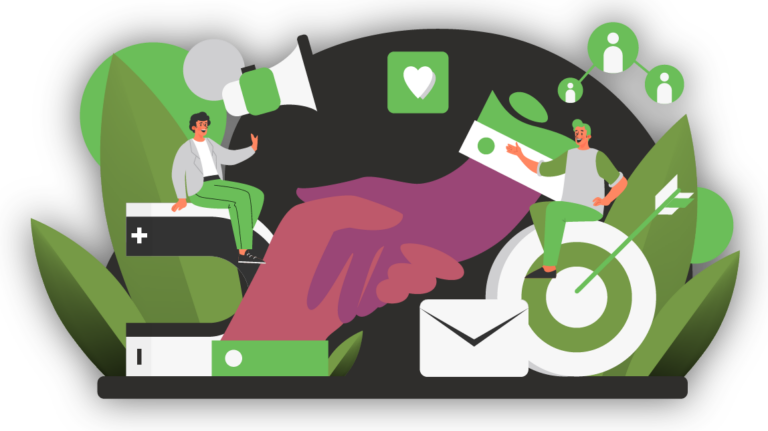 Managing an outsourcing partner can be a daunting task if you don't have the right elements in place. It's important to manage the relationship well. By following these guidelines, you'll be able to achieve the most from your relationship with your partner.
Commonly Outsourced Marketing Services
Running a business is hard work – and it's even harder when you have to do it all yourself. Outsourcing certain services can save you time and energy by letting your partners handle tasks that are too time consuming or difficult for you and your team. This is especially true when it comes to outsourced marketing and branding.
Before considering how to manage your partner relationship, it's important to consider which aspects of your business you would like to outsource. Having partners who can handle all of your services can save you a lot of time and headache in the future. You might be wondering which marketing services are popular and valuable enough to outsource. According to this study, there are many that are essential to your company's growth. Do you have a partner like Vala that can help cover all of your bases?
Photo and video production
23%
Social media marketing
19%
The Right Partner for Your Business
Positive and sustainable relationships are a key part of staying competitive and growing your business. When you have positive and sustainable relationships with your clients, employees, and partners, you'll be able to build a strong foundation for your business. Relationships are built on trust, communication, and respect.
One of the most important aspects of managing your relationship is understanding the team of the agency you are working on. Get to know their culture and work style early on, so you can have confident negotiations from the beginning. If there are any questions that come up during the relationship, don't hesitate to ask – it will help you get on the same page and keep the project going smoothly.
1. Expectations are Everything
The best way to ensure a successful partnership with your marketing agency is to have clear and concise expectations from the start. This will help avoid any misunderstandings or extra work on your part. Include all the details of your project – like the deliverables, tactics, timeline, and costs – in the negotiations with your outsourcing partner.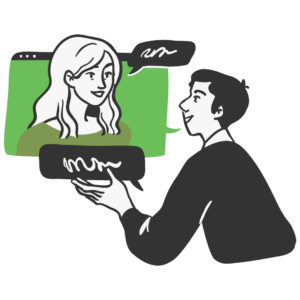 This will also help to ensure that you both understand what is needed and that both sides are comfortable with the terms of the agreement. When creating expectations with others, it's important to make sure everyone is on the same page.
This goes for any type of business partner or vendor relationship – from working with suppliers to having clear expectations with clients. By having upfront agreements, everyone is more likely to be satisfied with the outcome.
2. Teamwork Makes the Dream Work
One of the most important things you can do to maximize the success of your partnership with a digital marketing agency is to have a team mentality. This means that you have to be willing to work as part of a team, and also respect your partner as part of the team. This will help ensure that you are getting the best possible results from your collaboration.
The more an outsourced agency integrates with your in-house team, the better the outcome for everyone and the better results you'll achieve. This may include taking an investment in time spent on training, but it'll be money well spent in the end.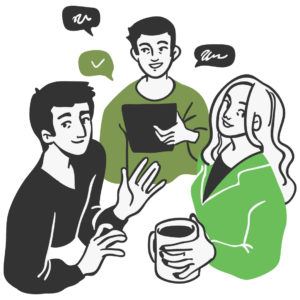 They will understand your business and the way it works, and they'll be able to provide you with better results. Additionally, partners that are integrated with your team are usually better equipped to handle complex projects.
3. Check Their Experience
It's essential to work with a team of experts who understand all the different marketing channels your business uses. Make sure your agency is knowledgeable about the tools and strategies necessary to execute them effectively. Not only will this help you get a better understanding of the skills and expertise that your partner has to offer, but you'll also be able to avoid any potential headaches or disappointments down the road.
Just because they are asking for the job or project doesn't mean they are qualified or have the necessary knowledge and experience. Make sure to ask questions about their experience working with similar types of projects, their billing process, and any other important details. You need to do your own research to ensure that the person is a good fit for the position and the project.
4. You Have to Measure to Improve
Another way to ensure you're getting the best from your outsourcing partner is to determine milestones and timelines upfront. Then, scheduled regular and frequent check-ins to make sure you're all on the same page.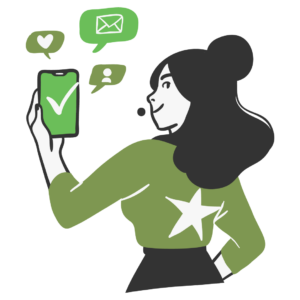 Request updates and talk about what's going well or any hiccups during the check-ins.
Since outsourcing your marketing can often include a broad number of tasks, there can be a tendency to lump activities together, making reporting more complicated. Therefore, you can reduce the chance of confusion or error by establishing more frequent touch-points with your partner to achieve early and frequent accountability.
5. A Goal without Feedback is Just a Dream
Wisely outsourcing your marketing tasks can save you time and money. However, make sure you remember that you hired your partner to help you, not to do everything on their own. Let them know what tasks you would like them to take on and how much effort you'd like them to put into those tasks. It's great to give them guidance and feedback, but don't hesitate to raise any concerns when they occur. And don't forget, it's always good to be kind – your outsourced partners need the same support you do!
Stay focused on your goals and objectives. This means being clear about what you want and ensuring that you are on the same page as your partner. It is also important to be responsive and keep your communication open so that you can effectively work together. Feedback is a two-way street.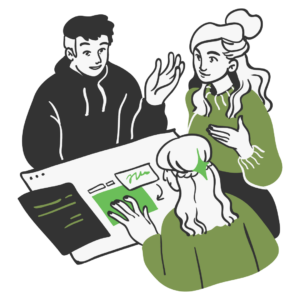 The goal is not only to give feedback, but also to take action on the feedback that is given. Be direct in your feedback, and make sure that it is relevant to the person receiving it. Avoid giving feedback when something goes wrong, and only give feedback when it is applicable and helpful.
The Ultimate Marketing Solution
There are many reasons why businesses choose to outsource their marketing tasks. Perhaps they're not technologically savvy enough to perform the tasks themselves, or maybe they need specialized skills that they don't have in-house. Whatever the reason, outsourcing your marketing is a great way to focus on what you do best while leaving other things to more qualified hands. Following these five tips can help ensure you get the most out of your outsourcing experience and get the results you want.
We've built our entire reputation around the concept of trust here at Vala. We consider our relationship with our clients to be sacred. We're not interested in changing that and it's why we've designed our business around developing long term relationships with clients and their brands. 
Vala Marketing is a full-service online marketing agency that takes a strategic and creative approach to help businesses succeed in their industry. We develop content and designs that are both relevant and impactful. Our team understands that your business is more than just a logo and a website. Vala can help you build a brand and develop a marketing strategy, or produce a website and effective video content. We are able to take your business vision and turn it into reality. Our goal is to meet your expectations in every way possible; let's get started on your marketing journey today!