If you've stepped foot in Amish Country – you've probably heard of Rise'N Roll Bakery. Not all marketing campaigns require blazing a brand new trail – some require knowledge, expertise, creativity, and malleable but intentional tactics to stay on top of and guide a powdered, creme-filled snowball while it races down the hill and only continues to pick up speed.
Brand Strategy & Architecture
Brand Development & Rebranding
Collateral, Print, & Packaging
Point of Purchase Design
Experiential Design
Illustration
Marketing as a Service
Social Media Management
Website Design &Development
UX/UI Design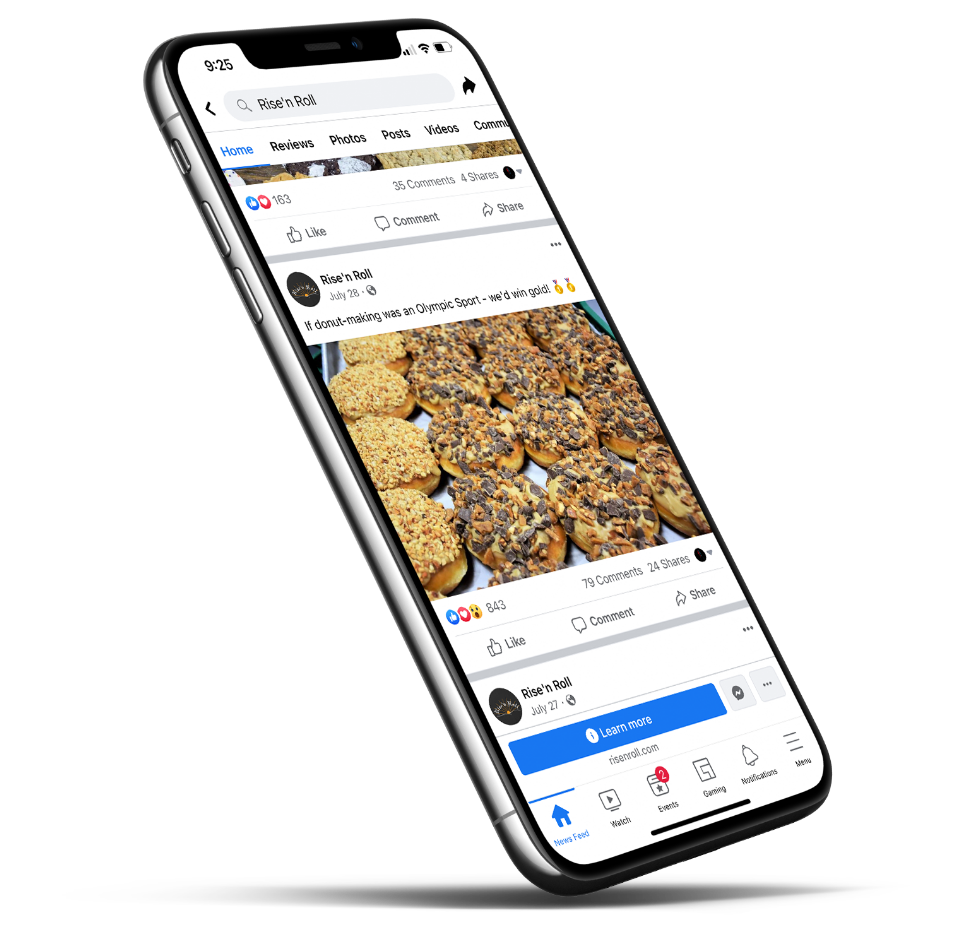 After doing facilitated discovery sessions with Rise'n Roll we were able to determine what their user's pain points were, uncover where branding and visual identity could be improved and unified, and how we could create a cohesive experience in all touch points-from website and social media, to point of purchase design and store design.
We started with the website and took on their social media, to create an online space where fans of the brand could learn more about Rise'n Roll, purchase their favorite products, find a location near them to visit in person, and engage with the brand online. From there we developed a cohesive visual brand to marry their online presence with their on location experience.
The numbers speak for themselves. Rise'n Roll experienced explosive growth on social media with thousands of engaged users clicking, reacting, sharing, and commenting on posts.
Developing a Consistent Brand
Rise'N Roll is a great example of a product people already loved. Our job was NOT to build awareness (which is where most marketers stop and pat themselves on the back) – our job was, and is, to breed loyalty and turn raving fans into evangelists. Rise'N Roll also came to us with pent-up demand in the form of a dated website, POP, packaging, and a splintered brand and visual identity that needed love and attention.