Lead generation is vital for so many local businesses, but it rarely seems easy. In fact, 61% of marketers say that lead generation is their greatest challenge. You need to generate leads if you want to make sure you have plenty of customers but it takes work to establish a steady stream of leads that you can turn into customers.
Local businesses may need to take a different approach if they want their lead generation tactics to be successful. You're trying to reach a local audience, and might need them to come through your door, so you don't want to use the same methods that would be employed by a larger national or even multinational company.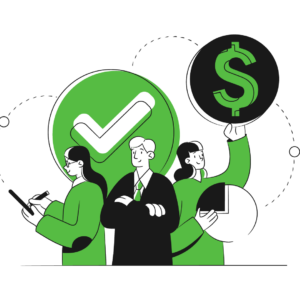 You need local lead generation techniques if you want things to work out for you. But what does that mean and how is it different from any other lead generation?
First, it's helpful to understand what lead generation is and why you need to do it. Lead generation is drawing in people and getting them to express an interest in your product or service. A lead hasn't yet spent any money, but they have done something to indicate that they might in the future. You might count someone as a lead because they have filled in a form to give you their details, signed up for your mailing list, downloaded materials, or signed up for a trial.
How Is Local Lead Generation Different?
But what about local lead generation? How is it different and how should you approach it?
Generating leads at a local level can require you to pay attention to a couple of things that will help you to capture local leads. These include local SEO, local search engine marketing, and the use of lead generation tools such as landing pages and offers.
You probably already know that SEO is important for your business. However, are you taking the right steps to make your SEO relevant to your local audience? Local SEO involves several unique techniques. If you haven't already done it, one of the best things you can do is set up and optimize your Google My Business page. This will help you to ensure you appear in local search results, including on the map.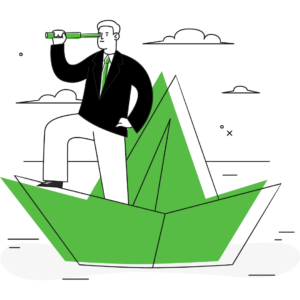 There are other ways to focus on local SEO too. Your website can be optimized with local keywords. Keeping a blog and publishing locally relevant content is another great way to get people's attention and generate local leads.
Other steps can improve your SEO in general, including improving your internal linking structure, speeding up your website, and making sure that your site is mobile-friendly. Away from your website, it's also a good idea to consider claiming business listings. In addition to your Google My Business page, see if there are other listings on registries and listing sites that you can claim to link back to your site.
Content marketing involves creating and sharing all kinds of content, including blog posts, videos, podcasts, and more. It can be a great way of marketing your business, including generating local leads. Content can help you with local leads by providing relevant and valuable information and entertainment for your local audience. Your content marketing could include free webinars and workshops, ebooks, blog posts and articles, newsletters, and more. Content marketing can be great for engagement and SEO, and it can give you content to share on social media too.
Social media can be a great tool for generating local leads. Many people use social media to look for local products and services, as well as recommend them to their friends and family. 
You should start by making sure you're using the right social channels to reach your audience before sharing content that's relevant to them.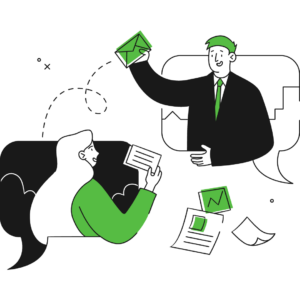 Social media can encourage people to promote your brand and recommend your products or services. Most people trust other normal users of social networks over influencers and are more likely to buy from them when they give a product recommendation. Interact with your audience to engage them and turn them into leads.
Paid advertising helps you to reach local customers using local keywords and search terms. PPC (pay per click) ads put you above organic search results and you can also use Google's Display Network to advertise your brand on other websites. One of the great things about these paid ads is that you can set your targeting parameters by location.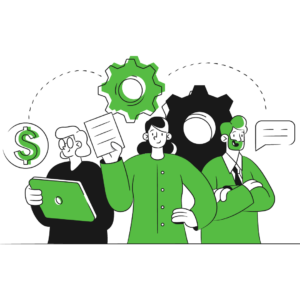 You can ensure your ads are only seen by local people so that you make the most of your marketing budget. 85% of consumers use the internet to search for local businesses, so combining both SEO and paid ads will help you to generate leads.
PPC ads are excellent to combine with optimized landing pages. Your landing page should focus on one offer that encourages people to turn into leads. It might offer visitors a free download of a useful resource in exchange for their contact details. Or it could be a page that focuses on your location, providing people with the most valuable information about it. It could send people to other parts of your site or encourage them to contact you for a quote.
Getting involved with local events or even organizing your own events could be another way for you to generate leads for your local business. 97% of B2B marketers think that in-person events have a major impact on achieving business outcomes and 40% of B2B companies say live events are their top source of leads. B2C companies can also find that events help them generate leads at the local level. Local events can include trade shows, conferences, and local community events, as well as various other opportunities. Sponsoring local events can be a good way of raising brand awareness and generating leads too.
Lead generation for your local business will require you to do things a little differently compared to businesses with a wider reach. Use local marketing techniques to bring in new leads and convert them to customers.