If you're like most businesses, you're probably feeling the pressure to grow faster than you ever have before. And with so many companies vying for your attention, it's hard to stand out from the pack.
This is especially true for small business owners with limited budgets and resources to help them market their business. It seems like everywhere you turn, there are new tools and strategies popping up to help businesses market themselves more effectively.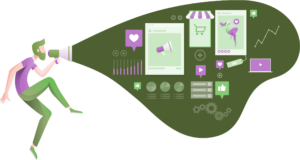 While learning new strategies and implementing new tools is a great way to go above and beyond in your marketing efforts, sometimes it's just too much for one person to handle. That's where agencies come in – they know how to reach and engage your target market, and they're more than happy to take on the extra responsibilities and workload that comes with marketing your business.
Outsourced Marketing: Your Best Bet for Success
The days of a small business owner doing all the marketing themselves are long gone. In an age where competition for attention is more fierce than ever before, many businesses are turning to agencies to help them with their marketing requirements. In fact, a recent study from SEM Rush found that 53% of companies are outsourcing their marketing.
53%
Outsourcing Marketing
Content marketing is one of the most important aspects of a successful online presence. However, creating quality content can be time-consuming, and many businesses don't have the time to do it. That's why 75% of large organizations report outsourcing part of their content marketing efforts. By partnering with a trusted provider, you can have them create and publish all of your content for you, leaving you to focus on other tasks that are more important to your business. 
Marketing is a field that requires the attention of teams of experts. It's not something that you can dabble in and expect to be successful. You need to be focusing on your core competencies, and outsourcing your marketing efforts is a great way to ensure that you're spending time working on what's most important for your business. Here are eight reasons why you should outsource your marketing efforts so that you can focus on what matters most:
Sometimes, a fresh perspective can do a world of good. That's true in all instances of life, including your company's marketing! As creatures of habit, many business owners struggle to sufficiently mix things up and instead rely on the same old strategies.
Those strategies may be somewhat successful now, but if there's no innovation, then it's possible that the well may dry up sooner rather than later. And in any case: the aim shouldn't be to have a somewhat successful marketing campaign. You should aim for an extraordinarily successful marketing campaign. Any marketing agency worth a pinch of salt will take a fresh look at your current marketing strategies and come up with new perspectives that you may otherwise not have seen on your own.
2. Exceptional Insights and Tools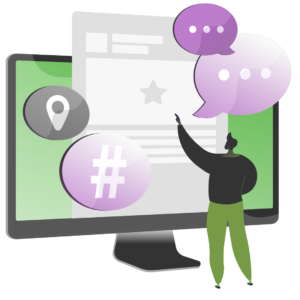 The best marketing campaigns are ones driven by data, look beautiful, and are…the best. Campaigns like these don't just happen. They're a result of the coming together of the talent and hard work of a team and software and other tech tools. A company could buy all the software that a marketing agency uses, but it would cost a pretty penny — and there are no guarantees that the company would make sense of them anyway.
When you hire a marketing company, you'll know that whatever they come up with has been put together using the best tools and insights available on the market.
3. Everything Will Get Done
Even if you did have the marketing and creative know-how to put together an exemplary marketing campaign, the sheer number of items on your to-do list would probably prevent you from getting everything done. This is especially true if you're trying to juggle your business owner duties with your marketing duties.
In that scenario, it's hard to move forward. A successful marketing campaign has to run like a well-oiled machine, and if there are still ten items on your marketing list left unchecked, then it'll be far from well-oiled. When you hire a marketing agency, you'll be able to concentrate on your other duties, secure in the knowledge that your marketing campaigns have been taken care of.
With the ever-growing demands of businesses, it's no surprise that marketing is one of the most time-consuming tasks. However, outsourcing your marketing efforts can save you time and money in the long run. There are various services that can be offered such as social media management, email marketing, and website design and development. By outsourcing these tasks to a professional, you'll be able to focus on more important aspects of your business while they handle the tedious work.
Success doesn't wait around forever. If you're in a position to go for gold now, then you'll need to strike while the iron is hot! A good marketing agency will have the tools and efficient methods of working you require to get moving as soon as possible.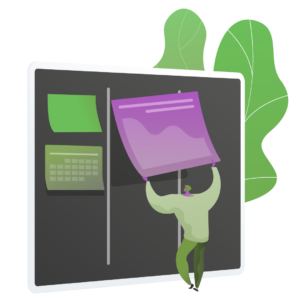 You can spend a ton of money on marketing. It's one of those things where it's very easy to fall into something resembling a bottomless pit. Of course, you do have to spend money to make money. But the key part there is to make money. It's fine to throw money at your marketing so long as you see a solid ROI. Alas, that's not always the case.
It's hard enough trying to figure out how much money a marketing campaign is actually bringing in without also having to worry about how much your spending is going to add up in the end. That's where a good marketing and branding company comes in. They'll help you get a grip on your marketing costs so you can see exactly where your money is going and what improvements you can make to increase your ROI.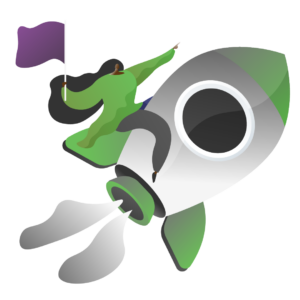 You may have been successful in the early days of your marketing efforts, but now they may not be as effective as they used to be. That's why it's important to regularly evaluate your marketing strategy to see if you need to make any changes.
Maybe you need to shift your focus, or adjust your budget, or maybe you need to add new channels. The key is to always stay up-to-date with the latest marketing trends and techniques in order to keep your efforts as effective as possible.
7. Fill Your Knowledge Gap
Too many businesses struggle with a lack of knowledge about marketing and its complexities. No one can be an expert in all aspects of marketing – it's simply too vast a topic. That's why it's so important to have a team of people who can work together and share their knowledge, so that you can come up with creative and effective ideas. With everyone pooling their resources, you're sure to make headway in your marketing strategy.
Hiring an agency provides you with a team of experts who can help you with everything from creating content to managing your social media accounts. Not only will you have someone to turn to for help when you need it, but you'll also have a team of professionals who are dedicated to your success and who will work diligently to make sure that your online presence is top notch. With their years of experience in the industry, they will be able to fill in any gaps in your knowledge and help you strategize a plan that will have your business growing at an exponential rate.
Marketing is a results game. You can plan the most advanced, well-thought-out marketing campaign in the history of marketing campaigns, but if it doesn't get results, then it's a failure. The journey towards the top is important, but actually reaching the top is what matters the most! When you work with a marketing agency that has a proven track record of walking the walk, you'll know that you're in a strong position to reach your full marketing potential.
If you're ready to take your business to the next level, then you'll need a marketing agency that can help you create campaigns that are worthy of your ambitions. With the right tools and strategies, a marketing agency can help you reach new heights and create a successful business. They have the experience and knowledge to help you reach your target audience and build a brand that is recognizable and respected.
So what have we learned? When you outsource your marketing needs to a third-party company, you're opening yourself up to a range of advantages.
By taking this step, you're ensuring that your campaigns will be more successful and efficient. This article has shown some of the benefits of working with an external team, but there are many more that we haven't mentioned.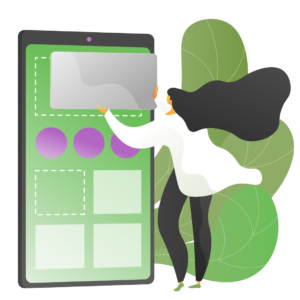 Ready to take your marketing efforts to the next level? 
Vala Marketing is a well-rounded, full-service marketing agency that has extensive experience in branding, social media, website design, video production and more. We're perfect for businesses who want to outsource their marketing or need a team to supplement their existing marketing efforts. Let's start a project and see how we can help you achieve your goals.