With Tentacle Kitty and friends captivating audiences across generations, our design team set out to create a visually appealing, user-friendly, and playful online experience. The website offers a seamless navigation, allowing visitors to immerse themselves in the world of Tentacle Kitty and her adorable companions. From exploring their fascinating stories to purchasing plushie products, the website also keeps fans updated on Tentacle Kitty's upcoming appearances and adventures.
Marketing as a Service
Social Media Management
Digital Advertising
Content Creation
Photography
Videography
Motion Design
Website Design 
Website Development
UX/UI Design
Wireframing & Prototypes
Content & Copywriting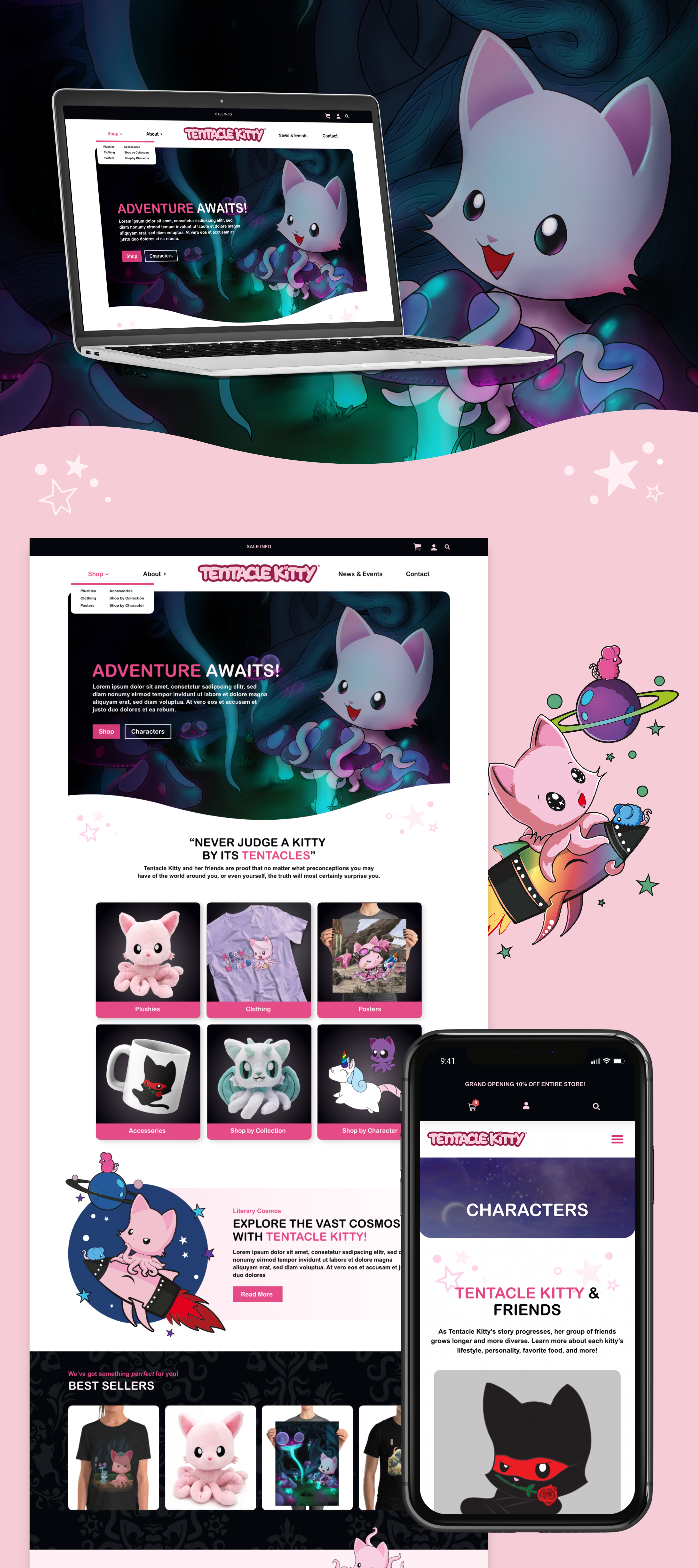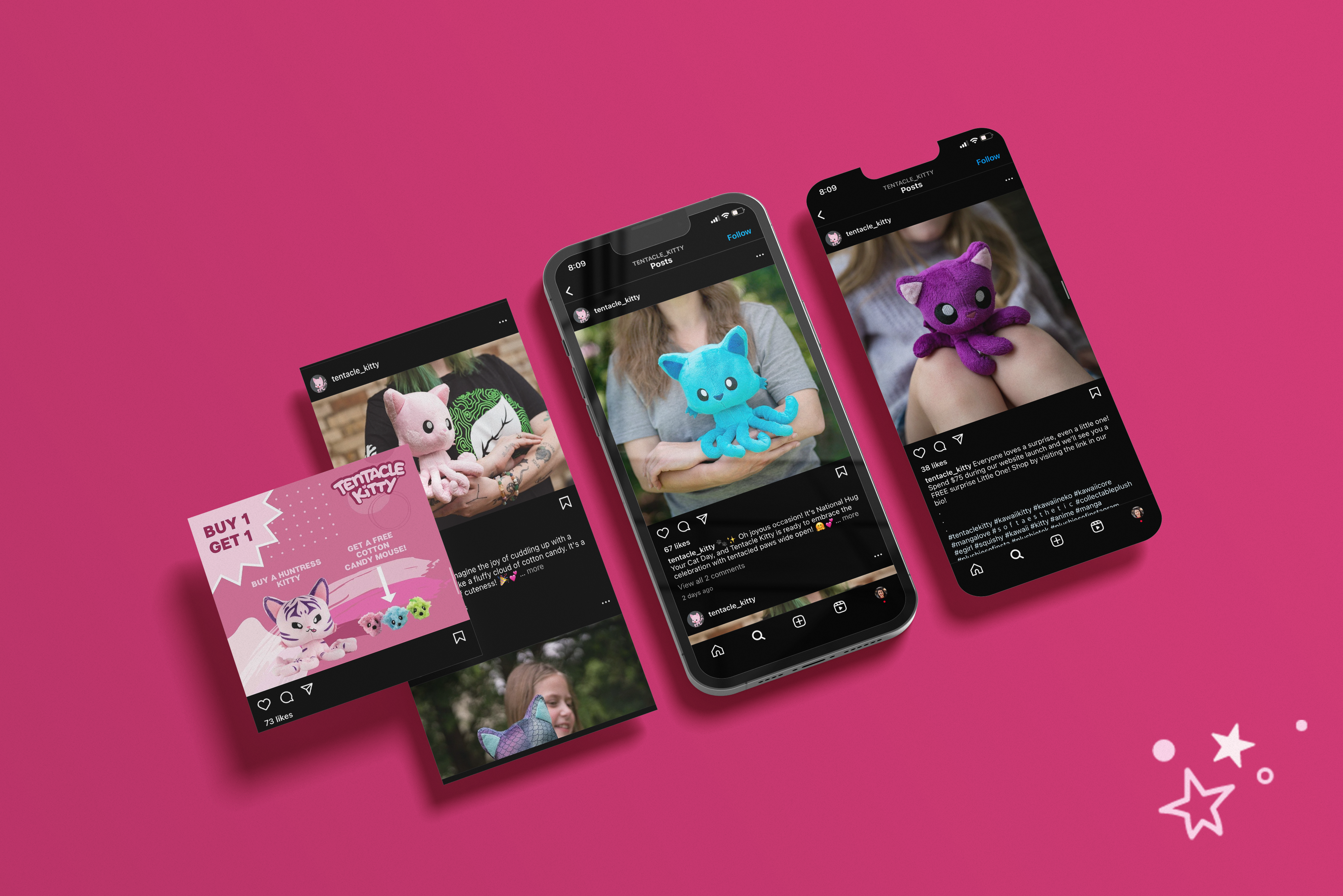 LEVIA SPOTLIGHT VIDEO

Vala Marketing recently worked on a spotlight video for Tentacle Kitty's plushie, Levia. The video showcased Levia's unique features as a weighted plushie and featured professional actors of different ages in various sets, such as a house, a car, and a park. We had a lot of fun creating this engaging and heartwarming video, which was shared across multiple social media platforms, garnering significant attention and contributing to the success of Tentacle Kitty's summer sale.