Vala completely redesigned 3 websites for Miller Poultry, including the homepages and all inner pages. Users are now able to learn more about each individual company's product and where to find it via a store locator, each product's verifications, the company itself and its commitments, helpful content such as recipes, and a way for potential employees to apply for jobs. Vala also managed social media accounts for both the Miller Poultry and Katie's Best brands, including photography, recipe development, and more.
Auditing & Planning
Discovery & Research
Marketing as a Service
Social Media Management
Digital Advertising
Website Design 
Website Development
UX/UI Design
Wireframing & Prototypes
Content & Copywriting
The goal for these websites was to create an easy-to-use and navigate experience that is responsive, interactive, mobile-friendly, and directs the user through an informational and purposeful flow. After being informed, the user is encouraged to take action and purchase the product. 
We started by gathering any and all information in a discovery meeting to gain a deep understanding of their brand, pain points, and business goals. After defining the overall goals and deciding how to measure the success of the project, we compiled our insights into a creative brief, our guiding light document. 
From there, we developed the visual style, design, tone, and messaging. We wanted all of the sites to have a feeling of trustworthiness and integrity, while remaining approachable. This is accomplished by telling individual stories to reach each brand's target market while providing helpful content such as recipes, cooking tips, and the store locator.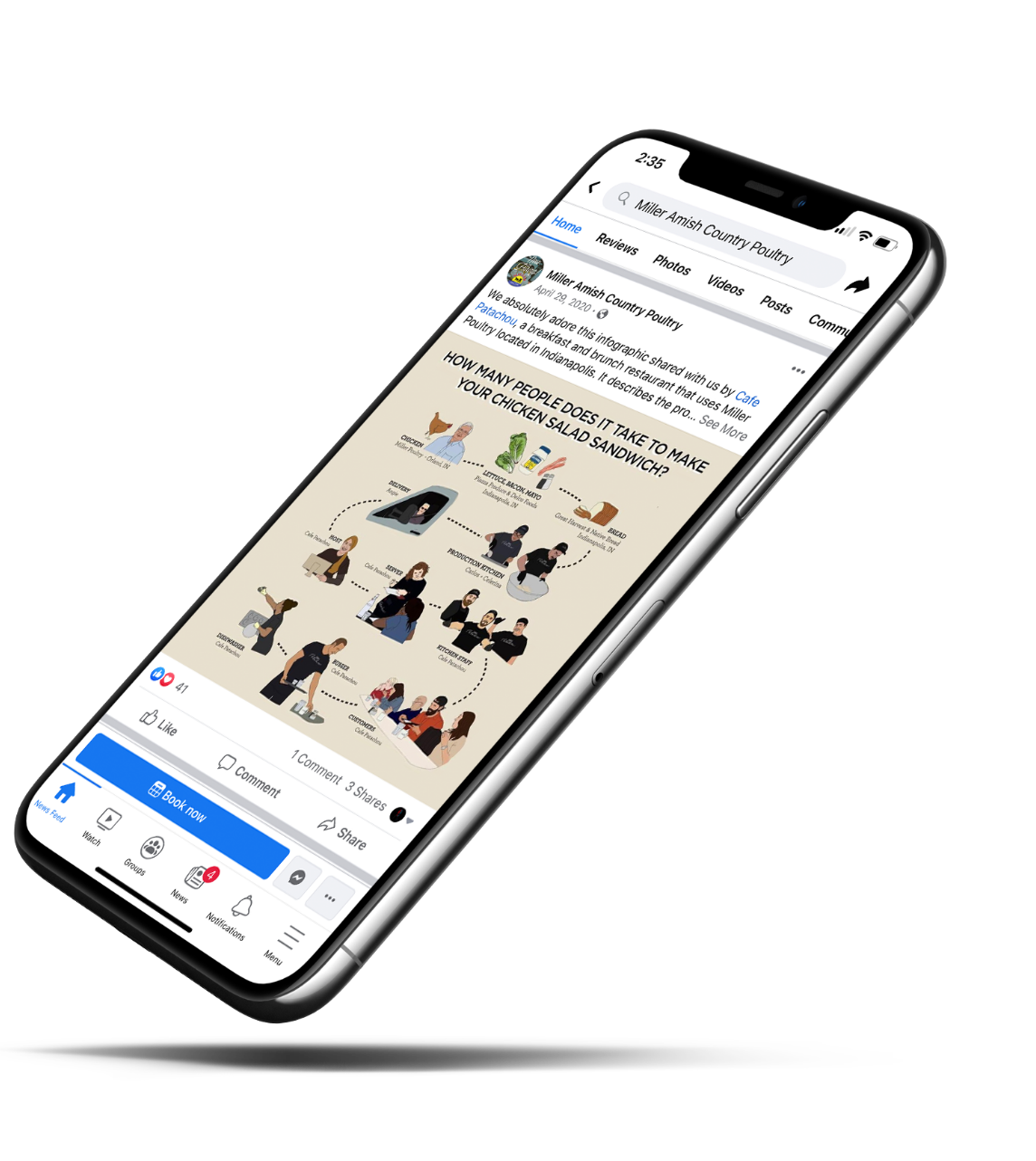 Connecting to Chicken Lovers
Miller Poultry provided a distinct challenge compared to other clients we have managed. We needed to appeal to the hearts AND stomachs of fans and followers. We did this by providing a real look at what makes Miller Poultry different through live streams and exclusive content with employees. We also developed recipes and challenged fans to engage with interactive questions and polls.
The numbers speak for themselves. Miller Poultry experienced explosive growth on social media with thousands of engaged users clicking, reacting, sharing, and commenting on posts. Our advertising techniques helped ads reach the right people (chicken lovers!) at the right time.