When Metallic Dice Games came to us needing a fresh look, we jumped at the opportunity! A majority of us being avid Dungeons & Dragons enthusiasts, this was a match made in heaven. We knew this was the perfect project for us. After strategizing, we devised a plan to execute a brand, website, and social media presence the only way Vala could.
Auditing & Planning
Discovery & Research
Consumer Research
Marketing Strategy
Brand Strategy
Brand Development
Logo Design
Brand Style Guides
Communications
Visual Identity Systems
Collateral, Print, & Packaging
Point of Purchase Design
Experiential Design
Marketing as a Service
Social Media Management
Digital Advertising
Content Creation
Photography
Videography
Motion Design
Website Design 
Website Development
UX/UI Design
Wireframing & Prototypes
Content & Copywriting
After discovery, research, and strategy sessions, we knew that the brand needed to look authentic to RPG gamers. We got to work crafting the brand and website with a tight deadline. The brand was getting a complete makeover along with the brand name.

For this brand, we chose multiple textures, gradients, iconography, and bold type. Established fantasy games inspired the bold typeface. The many dice FanRoll offer inspired the textures we utilized.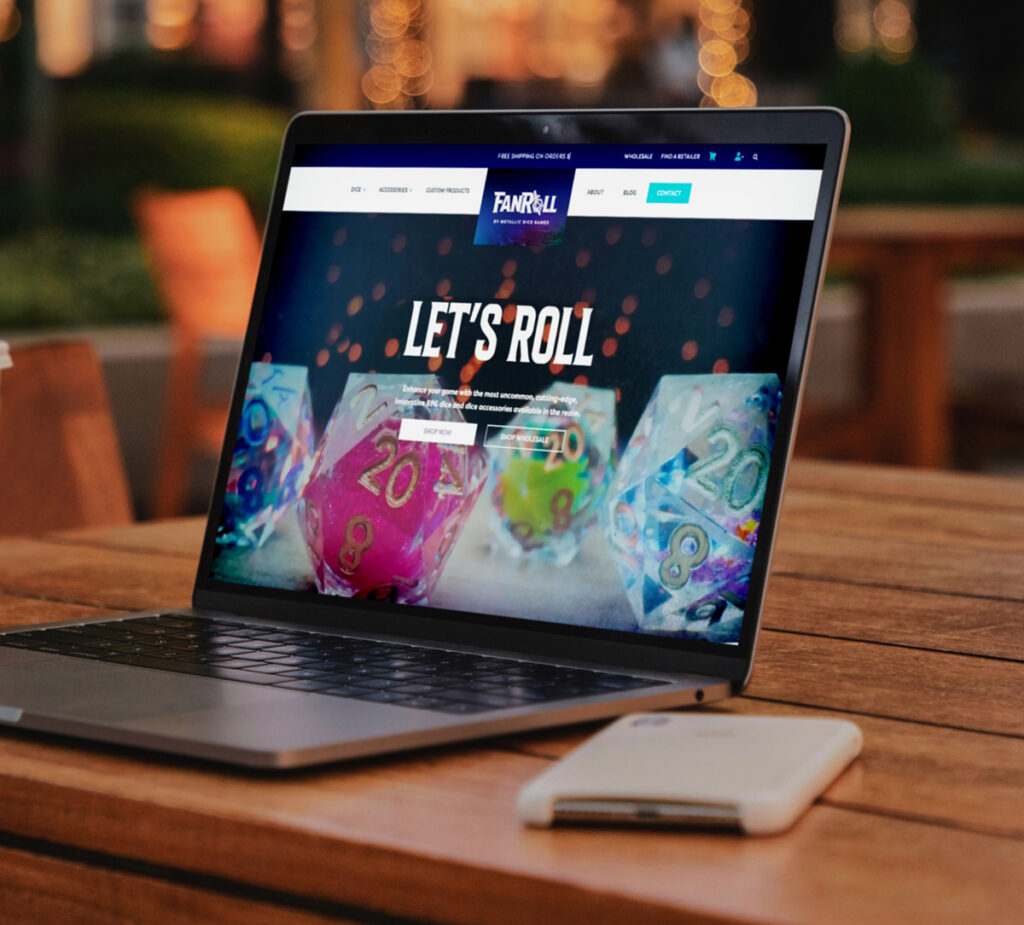 FanRoll also needed a new e-commerce website to go along with their brand. It was important that the website was clean and easy to navigate. The challenge with this website, was to create an easy-to-shop space while maintaining authenticity with RPG players. That is why we utilized a mega menus and great category seperation to create a good shopping experience.
This year's numbers speak for themselves. Fanroll experienced explosive sales on Black Friday 2022.
In Sales on Launching Weekend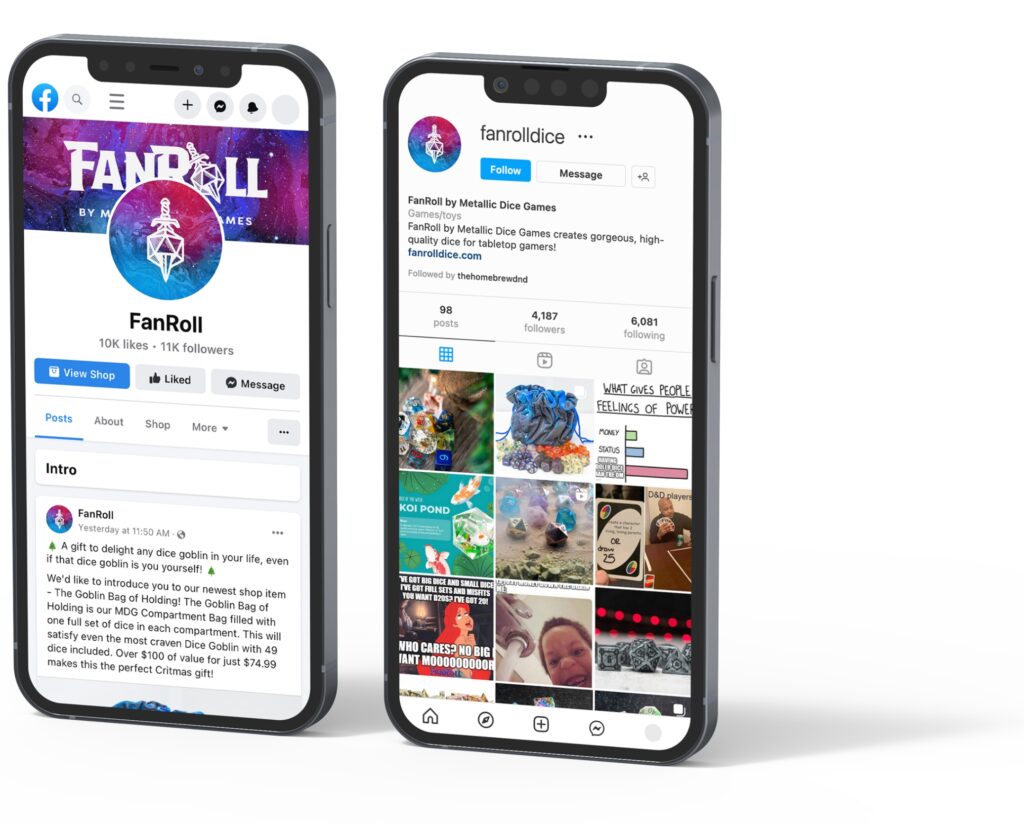 Vala Marketing manages FanRoll's social media presence and continues to grow its pages daily. Our team works closely with FanRoll to update and post new content on Facebook and Instagram.
FanRoll wanted a promotional/hype video showing off all of its dice! We wanted to show off the textures,colors and all the products that FanRoll offer. We utilized this video on their social media as a promotional tool to introduce Metallic Dice Games as FanRoll.