Podcasting is one of the most efficient and cost-effective ways to market your business. With a simple microphone and digital recorder, you can create and share your voice with the world. There are no special requirements or equipment – all you need is a story to tell and the willingness to share it.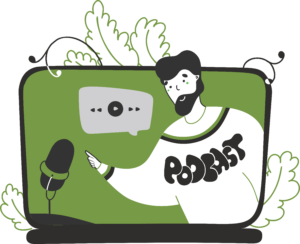 Podcasts are the new way to reach consumers. They're interactive, engaging and provide a great way to learn about new topics and products.
Plus, their audio format appeals to people who lack the time to read, and they provide an intimate experience that you don't get from other mediums. They are overall a great way to keep your customers up to date with the latest product information or general industry news.
Most industry experts nowadays have podcasts, so…
WHY DO YOU NEED A PODCAST?
No matter what industry you are in, podcasting can push you and your company to the front of the pack. Just imagine, you could be smarter and more successful than your competitors just by following a few simple actions.
According to a study by Edison Research, 62% of Americans are now listening to podcasts. That's an estimated 177 million people! 
A podcast works great as a companion to your website content, or as a training tool to educate your customers on how to use your products or services. Much like having a YouTube channel, it is supplemental material that can give you more visibility and exposure. The value is primarily found in the way it builds trust and credibility with your audience.
If you want to start podcasting for your business, or even just for fun, there are a few things you need to know that will help the process along. 
The Rising Amount of Listeners
The world of podcasting is expanding and evolving, with new applications and new content being released everyday. We're no longer in an age where you need to rely on traditional advertising and marketing to get noticed. 
The internet has pulled down the walls that used to separate businesses from their customers, and it's created a whole new world where anything is possible – including reaching out to your listeners in unique ways to let them know about your business.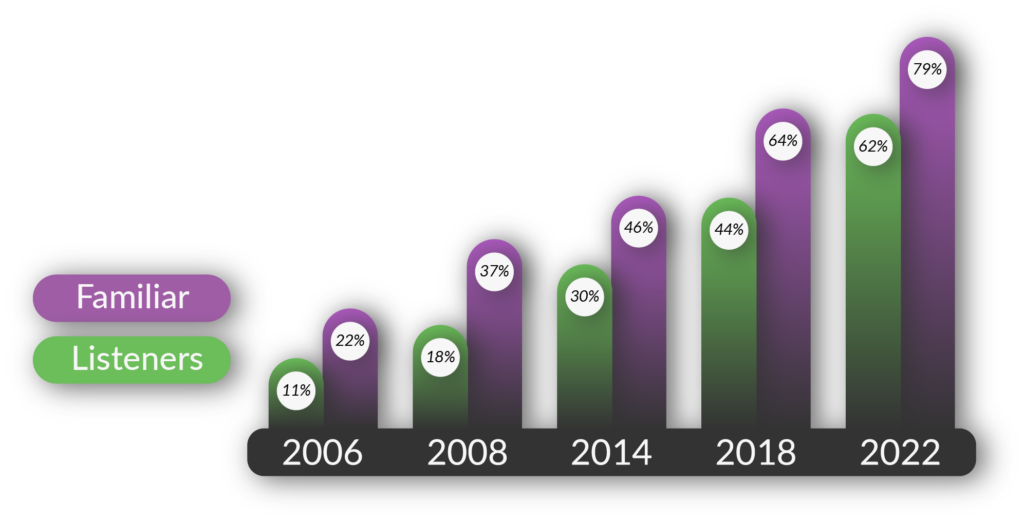 Podcast Popularity​
FAMILIAR WITH PODCASTING V.S. EVER LISTENED TO A PODCAST
In the same study by Edison, it was found that in 2006, 22% of the population were aware of podcasts and 11% were avid listeners. 16 years later, the amount of people who were aware of podcasts had risen to 79%. The number of avid listeners was also up, with 62% tuning in regularly!
Podcasts offer a unique opportunity to get an inside look at businesses, as the host or person talking is often the owner or CEO of the company. This gives you a rare glimpse into how the business works and what challenges they face.
By incorporating a few quality podcasts into your marketing plan, you'll be able to share valuable content that your customers will appreciate. Not only will they be able to stay informed, but they'll also be able to learn more about your company and what you have to offer. 
Having a podcast is becoming more and more popular, but launching one still has a lot of challenges. It's not just about having interesting topics to talk about, it's also about recording and editing the content so that it sounds good enough for listeners to want to tune in regularly. And once you have a couple episodes up, you'll also need to promote your podcast so that people know who you are and can start listening.
That can be very time-consuming, which is why podcasting platforms like Maia exist. They are a full-service agency partner, not just a podcast host. That means they handle everything for you from marketing and editing to publishing so that you can focus on making the best show possible.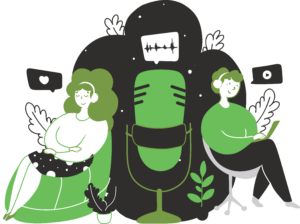 Where to Distribute Your Podcast
Distribution is one of the most important aspects of podcasting. In order to increase your podcast's reach, you need to make sure it is available on all the platforms where your audience listens to podcasts. This means distributing your podcast in the right places so that listeners can easily find it. If a listener can't find your podcast, they won't listen to it.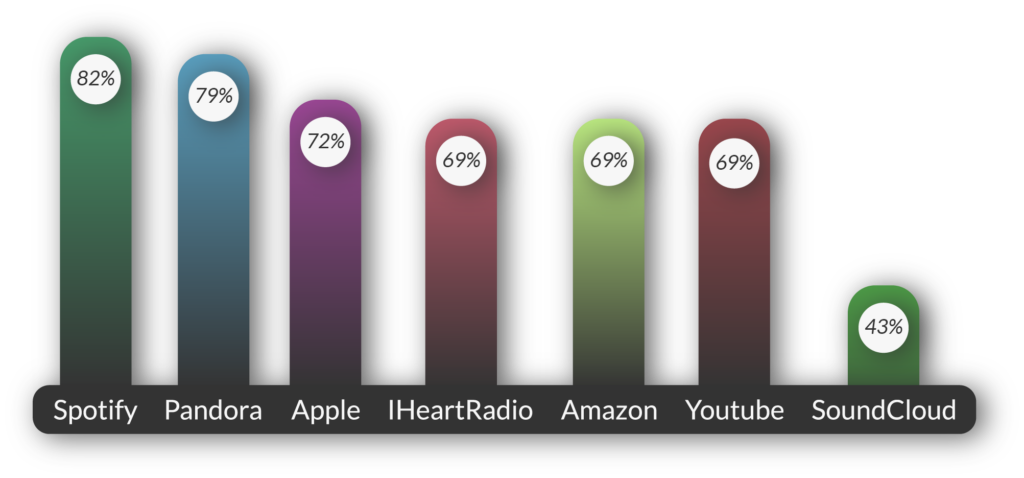 Podcast Platform Popularity
% AWARE OF ONLINE AUDIO BRAND
These platforms are listened to by a majority of the population – 25% of people listen to Spotify, 20% listen to Apple, and 16% listen to Google. They can even listen offline if they need to!
Establishing Your Social Media Presence
The first step to promoting your podcast is creating your social media presence on the relevant platforms. According to that same Edison study, the platforms essential for the average podcast user are Facebook, Instagram, and TikTok. But are these the platforms that your audience prefers?
Not all of your listeners are on social media platforms like Facebook, Instagram, and TikTok. It's important to consider which platforms are more popular for your target audience so that you can make the most of your investment.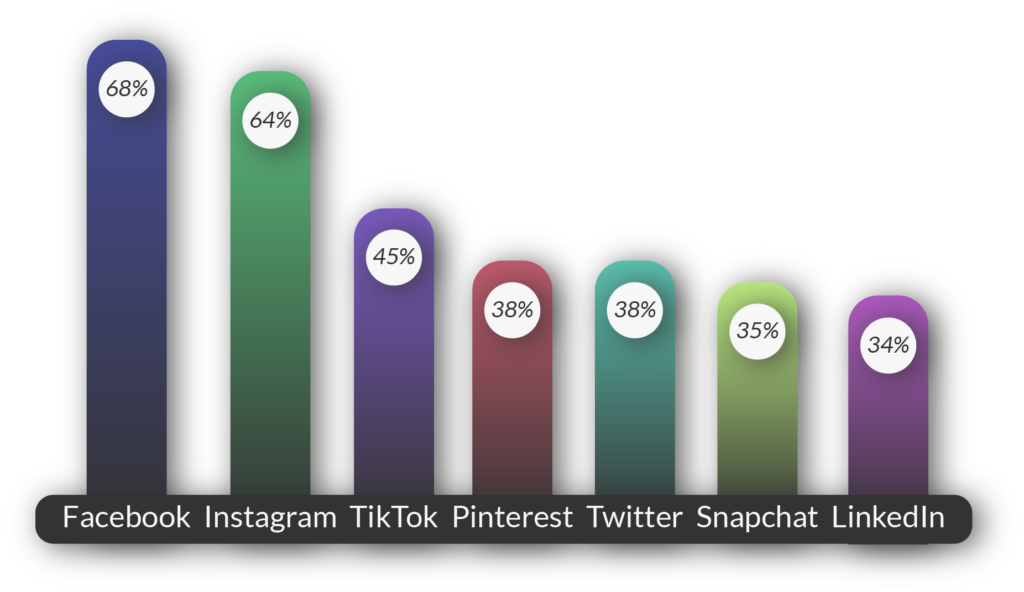 Listener Social Platforms
% USING SOCIAL MEDIA BRAND
By doing website audits or hiring companies like Maia, you can get an idea of which platforms are the most popular for your target audience and put more focus on those platforms.
As you saw in the chart above, 11% of podcast listeners go to the podcast's website to listen to their podcasts. This is a great opportunity for podcasters to create dedicated websites that offer additional content and services related to their podcasts. This could include things like exclusive behind the scenes content, merchandise sales, or even live chat rooms where listeners can ask questions.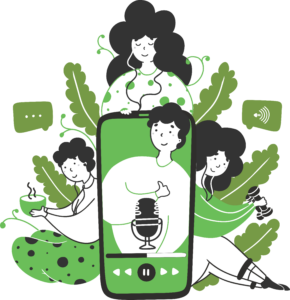 One of the best ways to ensure your podcast's website is ranking high in search engines is to make sure it's fast and optimized. Poorly designed or coded websites can cause your podcast to rank lower in search engine results pages (SERPs), making it difficult for potential listeners to find you. Not only does this impact your website's organic traffic, but it can also damage your brand's reputation and damage your chances of being picked up by a major podcast distribution platform.
Ready to start your podcast journey?​
Once again, this is where services like Maia can help! Maia Voice is a full-service podcast marketing, editing, and publishing agency that wants to help you grow your brand.

We handle everything from marketing to publishing so that you can focus on what's important: Making the best show that you can make. We are a partner agency, not a host, so whether your podcast is just an idea or you've already got a thriving show, we want to work with you to help it grow.