Round Barn Filling Station
Round Barn offers great wines, cool brews, and uplifting spirits within the hills of Southwest Michigan. With their wide array of product offerings and ever-expanding locations throughout the area, they were looking to open a new spot in Coloma, Michigan. After purchasing an old Texaco gas station, they partnered with Vala to help craft a visual story that was fun, inviting, and paid homage to the building's original purpose. Incorporating elements of time's past, old service stations, tin signs, and gritty texture we were able to bring this vision to life while building upon an existing brand.
Auditing & Planning

Discovery & Research
Brand Development

Logo Design

Brand Style Guides

Visual Identity Systems

Collateral, Print, & Packaging

Point of Purchase Design

Experiential Design

Illustration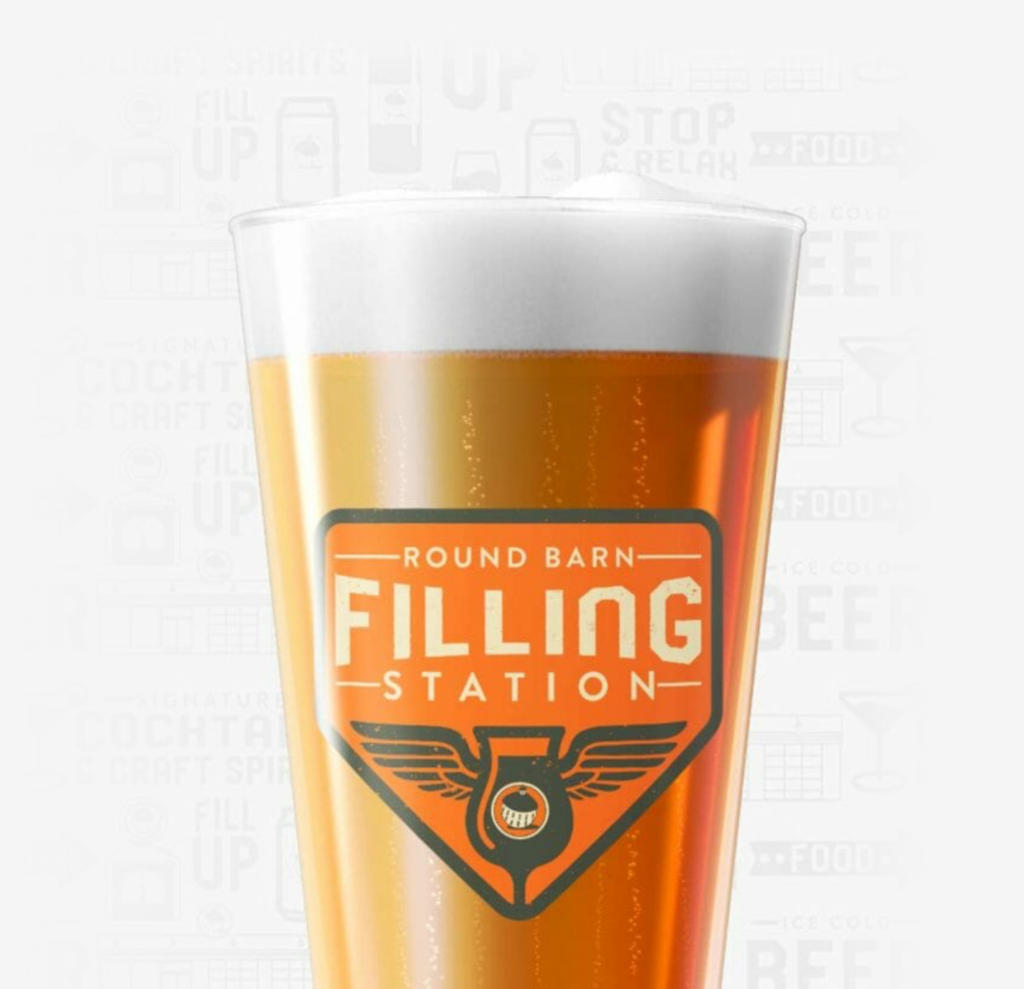 The goal of this project was to set visual and messaging branding standards for Round Barn Filling Station. This branding was also to be applied to the new concept via menus, signage, decor, merchandise, and other customer-facing touch points.
Vala developed and presented three concepts including logos, type, color, and supporting elements. The client chose their favorite of the three presented concepts and we refined from there as needed. The finished product offers a unique experience not only among other Round Barn locations but from competitors as well.