NOTE: This update has not rolled out completely at this time, so you may or may not be able to send these invites yet. It appears to be rolling out by "User" and not by "Company" – So if you don't see the button, try one of your other page admins.
You can now invite your connections to follow your company on LinkedIn
On the desktop version from your home feed, select the company you'd like to manage.
=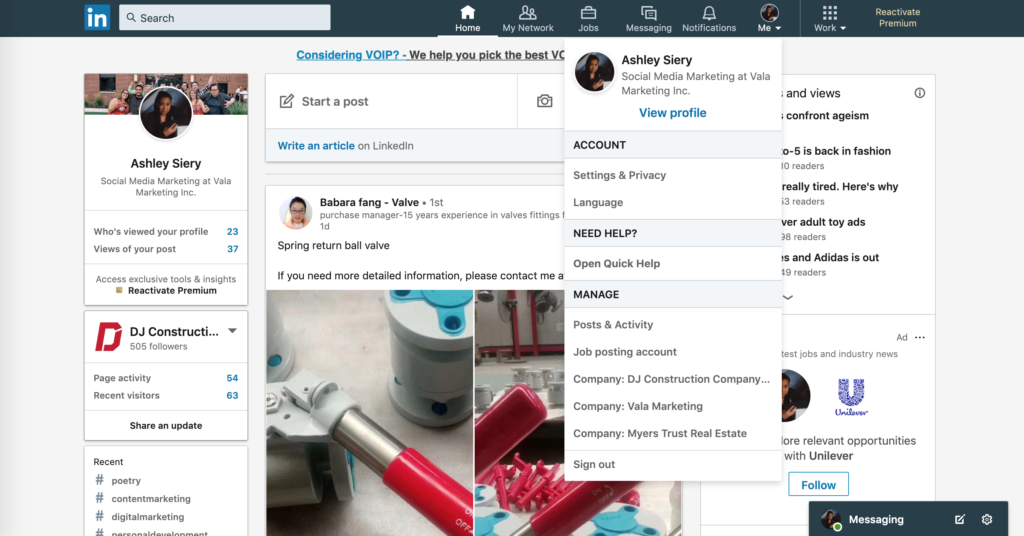 From your company page, you will see "NEW Admin Tools" in the top right. If you don't see the "NEW" part, in blue, you don't have this feature yet.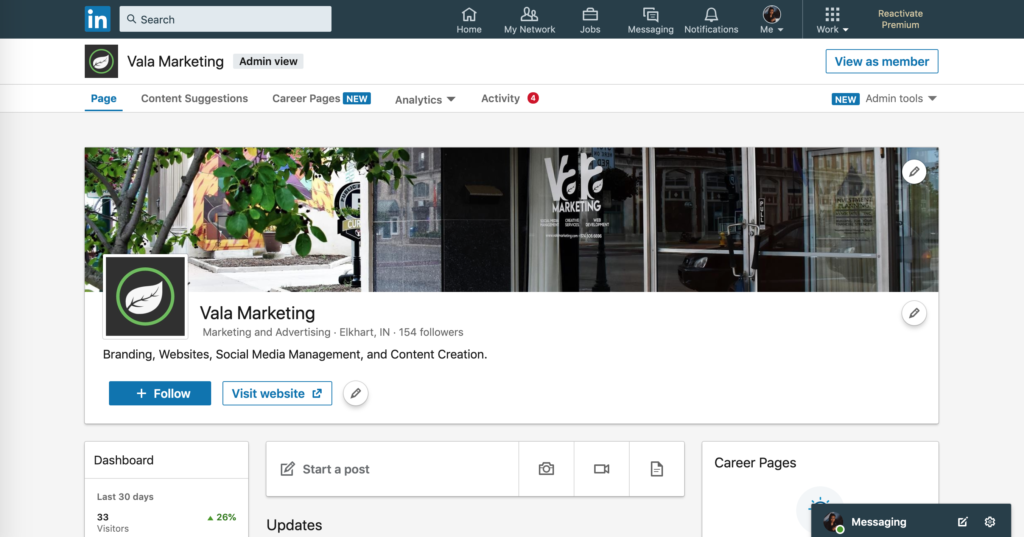 Click the drop down, and select "Invite Connections."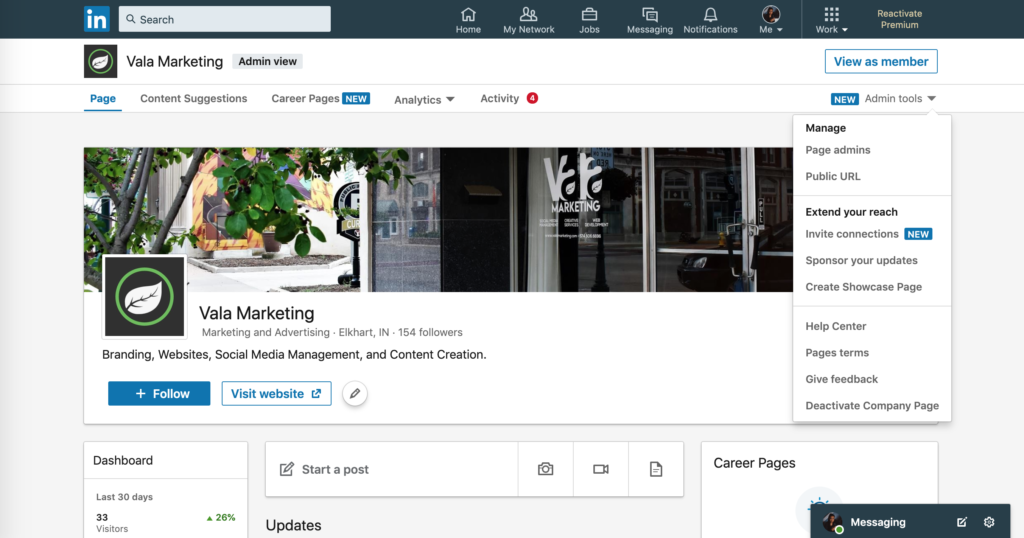 Search for and select the individuals you'd like to invite.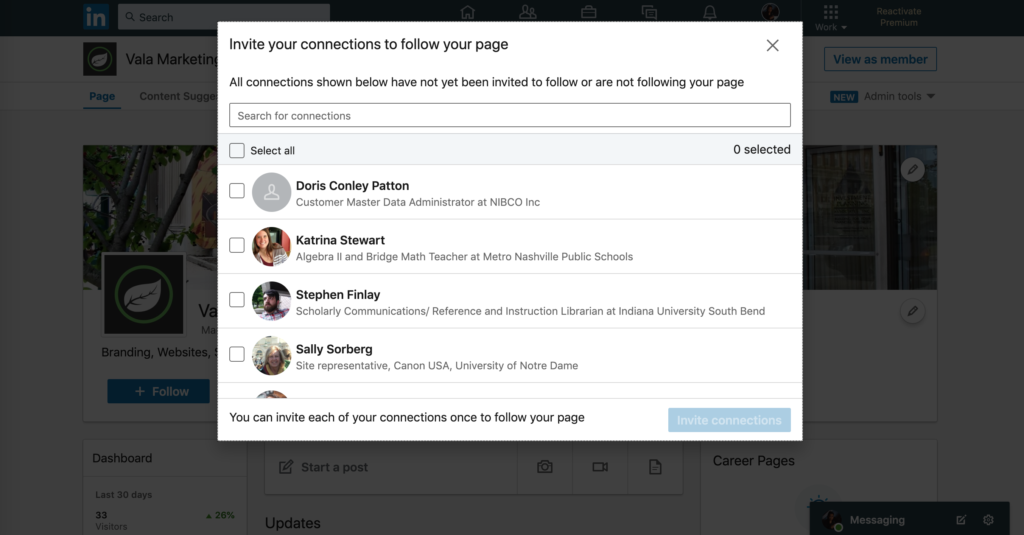 Click the "Invite Connections" button.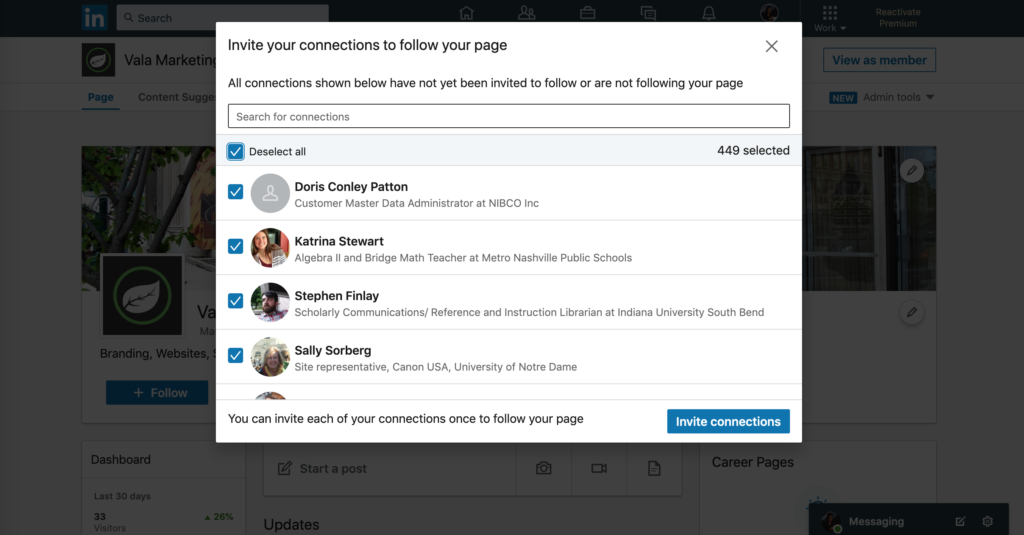 You will get a confirmation notification in the bottom left. This will show up in the user's notifications in the same way a connection request would normally.
This could be a game changer
Do you have a LinkedIn strategy in place? The ability to send an invite after a good interaction or a successful touch could prove to be very powerful. If you're a B2B company and interested in ways to better harness LinkedIn as a tool to grow your brand, we should talk! We'd love to use high-quality content, training, strategy, and technology to get your whole staff involved in the growth of your business.