4 First Steps to the Next Level
If you own your own business, there's no doubt you have noticed that your customers are changing with the times. Interest has become fragmented. There is too much noise in traditional advertising to reach your target audience. Even your habits may have changed. When was the last time you picked up a newspaper? How much more often do you swing through the Starbucks drive-thru instead of saying hello to your favorite barista? When was the last time you picked up the phone after seeing a billboard or magazine ad?


By 2018, Millennials will have the most spending power of any generation; wielding a shocking $3.39 trillion [Bazaar] and less than 6% of them trust traditional advertising [Social Chorus]. Consumers are increasingly educated, and value personal research over any other factor when they are making purchasing decisions.

But you say: "I am in a specialty business-to-business market, and I have my client list, a niche, and a long list of referrals."
That's fantastic, but what happens when Millennials take over? 63.3% of U.S. executives will be eligible to retire in the next five years [PWC]. By 2025, 3 out of every 4 workers globally will be Millennials [Time].

The times, they are a-changing. Are you? Here's the next 4 things you need to do next to keep up. How many can you say you've tackled?
Get a Website
78% of internet users conduct product research online. That means your plan to "eventually get a website", maybe from your cousin's friend who knows a guy and "is working on it", or that project that has been "dragging on for years", simply isn't good enough. You are missing out on the largest chunk of potential growth available. That includes potential customers, potential business contacts, vendors – you name it. Everything is done online now. A website is the absolute first step you need to take to step into the 21st century, and steps 2 and 3 in the article hinge on this step.
Make Sure Your Website is Mobile Friendly:

In 2016
mobile devices officially outnumbered people on the planet. Over 60% of the internet traffic in 2015 was mobile. If your website is aged and optimized for desktop use, you are missing out on the majority of your potential traffic. If you are a local business, it is even more important that people can find you while they are out and about. Google says 61% of users are unlikely to return to a mobile site they had trouble accessing on their device, and 40% are likely to visit a competitor's site instead [MicKinsey & Company, 2014]. Not sure if your website is mobile friendly? Hang in there. We'll provide you with some information at the end of the article.


Make Sure Your Website is Search Optimized

SEO (Search Engine Optimization) is not an event. It's a journey. Some vendors claim to "SEO Optimize" your website when they develop it or sell you hosting. Do me a favor: open a new tab, and start searching for keywords relevant to your industry. Pretend you're a customer or a business executive looking for a store, vendor, or service. What would you search for? Are you on the first page of results? Ok – add the city and state where you do business. How about now? Getting a $9.99 SEO Optimization and directory listing is not nearly enough to rank you in search engines.
SEO is a huge, complicated process that will require time, commitment, and research – or outsourcing. A large part of SEO is also called "off-page", which includes other websites and social media linking back to your website. Which brings me to my next step:


Get Social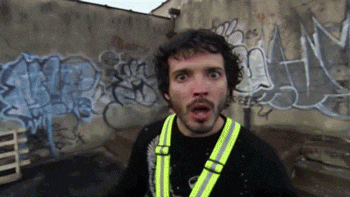 Let the groans begin. I get it. I can't possibly address every protest within the scope of this article – but I'd love to talk about it if you are still unsure that it would benefit your industry. Instead of focusing on why not, I'd like to give my reasons, and quick five cent explanations as to why you need to get on social media, regardless of your industry and market.
SEO


In my last point I said a large part of SEO is off-page. Social media shares and traffic are search engine gold. Bing and Google have provided a limited amount of insight into their top-secret algorithms but one thing they have both agreed on: social media matters for search rankings in their engines.
Education


It doesn't matter if you are a niche B2B (business-to-business) company, providing a highly specialized service, or a local repair shop – there is no better way to generate market and sales qualified leads than valuable and educational content that highlights what exactly it is that you do. Why answer questions at a trade show when 87% of online users are already on social media daily?
Smart, Targeted, and Measurable Advertising


Social media platforms provide a medium to hone in and target users with extreme accuracy. Looking for 55-year-old males living in Iceland with business degrees? Social media can not only advertise to them, but provide you with detailed analytics on who has interacted or seen the content that you've posted. Traditional advertising can't come close to that.
It's Where Your Leads Are


The people you are trying to reach probably have some sort of social media presence, and if they don't, they invariably have a friend, family member, or employee that is active on social media.
It's Where Your Potential Employees Are


Dreaming of that motivated, skilled, and educated perfect employee with a stack of referrals and endorsements? Well they're being told to get a kick-ass LinkedIn account. Can they find you on social media? Does your company look attractive to them, or does it look to be stuck in the 20th century?
Your Competitors Are Doing It


Go look! They are!
That might be a lot to take in. If you skipped to this part, that's totally fine. I believe that traditional advertising no longer works in a vacuum. Too many companies will be left in the dust as the digital age and mobile movement forges onward. I want to help you: through the month of July I will provide you with the following information for free:

If you are in the Michiana area I will bring the information to you in person and answer any questions you might have about your business.

Let's Talk! Connect with me however you'd like:

Grant Mielke
574-606-6696
grant@valamarketing.com
Facebook
LinkedIn